Meet Our Chiropractors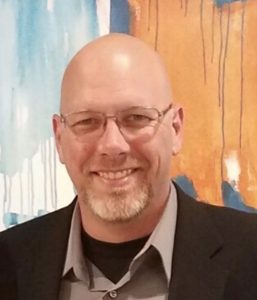 Dr. David Tyssen
Meet Dr. David Tyssen
Licensed in Illinois & Indiana
Bachelor's of Science Degree in Human Biology, National College of Chiropractic
Board-certified in Integrative Medicine by the American Association of Integrative Medicine
Acupuncturist
Dr. David Tyssen and staff are dedicated to your wellness objectives and overall health. This is what drives our chiropractors to deliver the friendliest and most professional chiropractic care the field has to offer in Chicago's Southland!
As a chiropractor, Dr. Tyssen embraces the holistic philosophy toward healing and will employ a comprehensive approach toward diagnosing, treating and healing your illness or injury.
Both our chiropractors work regularly with patients experiencing lower back pain, sciatica, headaches, neck pain, numbness/tingling in the extremities, sports injuries and worker's compensation.
---
Dr. Gary Tennant
Meet Dr. Gary Tennant
Licensed in Illinois
Registered Nurse
Bachelor's of Science Degree
Masters of Science Degree
Diplomate in Chiropractic Rehabilitation
Certified in Functional Medicine
Certified Acupuncturist
Clinical Director of Functional Medicine at Functional Medicine of Valparaiso
Dr. Gary Tennant and staff are committed to better health and wellness for each patient. Having trained in the most up-to-date chiropractic care procedures and techniques used by chiropractors today, you can rest assured that your health is in good hands!
Dr. Tennant specializes in pain relief, both in managing pain and possibly eliminating it, through corrective chiropractic care using specialized techniques and equipment.
Both our chiropractors can advise you in regards to specific recommendations on nutritional supplements and healthy food choices to enhance your return to optimal health, and help you achieve your health goals.
Dr. Tennant has a diploma in chiropractic rehabilitation awarded by ACRB and is also certified in functional medicine.
---