Conditions We Treat
TOP RATED LOCAL® PARK FOREST CHIROPRACTIC CARE
OPTIMIZE YOUR HEALTH AND START FEELING YOUR BEST TODAY!
There are a number of conditions people face every day that cause pain and stress, preventing you from living your healthiest life. At Park Forest Chiropractic in Park Forest, Illinois, our experienced chiropractors offer chiropractic treatment for a variety of conditions from back pain to neuropathy and beyond. Routinely voted as the best chiropractic clinic in Chicago's southland, we are proudly the Top Rated Local® chiropractor in Park Forest! We are dedicated to your wellness objectives and overall health, so contact us today and schedule a consultation.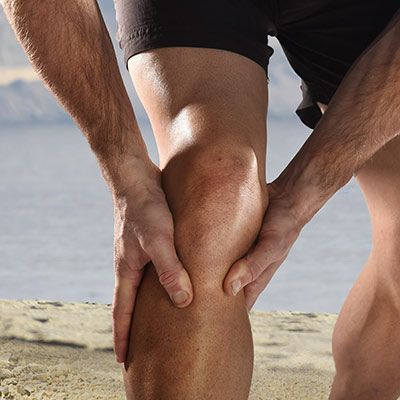 COMMON CONDITIONS OUR CHIROPRACTOR CAN TREAT:
Back Pain
Headaches
Neck Pain
Neuropathy
Sports Injuries
Muscle Strain
Work Injuries
Auto Injuries
And More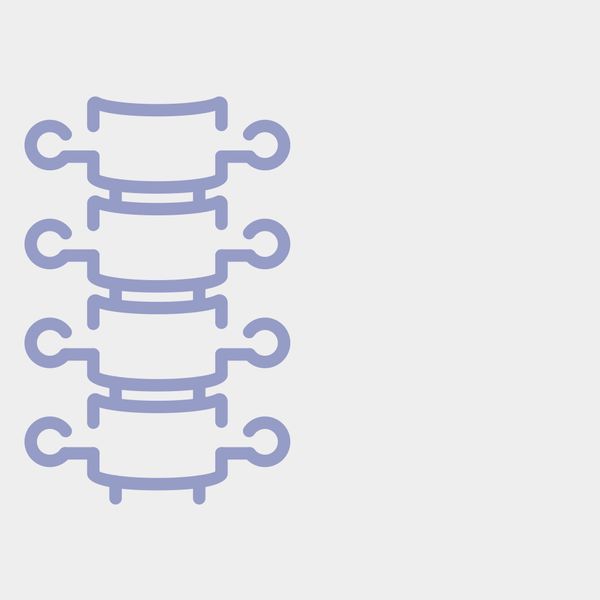 YOUR TOP RATED LOCAL® CHIROPRACTOR IN PARK FOREST, IL
People often ask "what conditions are helped by chiropractic care?" The answer is that chiropractic care does not help conditions, it helps people. Years of experience and studies have shown that by relieving spinal nerve stressors and correcting the body's structure (skeletal, muscular and neurological), many conditions are relieved. If you have any additional questions or would like to schedule a consultation to see if we can help you, please don't hesitate to contact us today!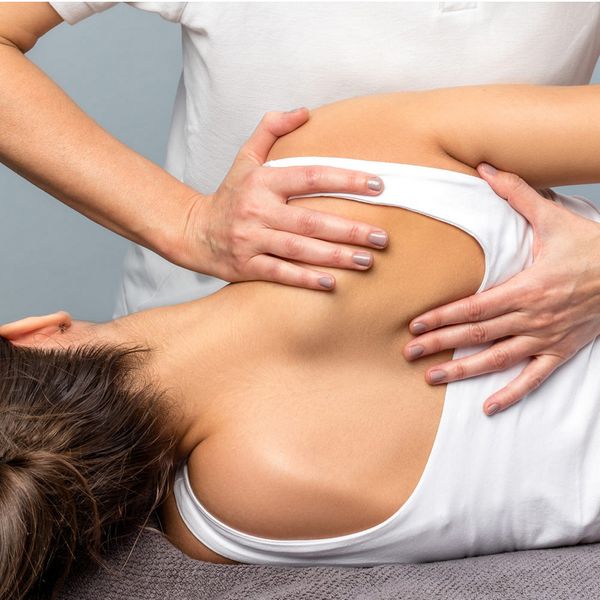 CONDITIONS OUR CHIROPRACTORS TREAT
Don't see your condition listed? Call our office today and find out how we can help!
Arthritis
Allergies and Inflammatory Issues
Asthma
Back Pain
Carpal Tunnel
Headaches
Fibromyalgia
IBS
Low Back Pain
Neck Pain
Neuropathy
Pain Numbness/Tingling
Rheumatoid Arthritis
Rotator Cuff Syndrome
Sciatica
Sports Injuries
Tendonitis
Tennis Elbow
Weight Loss
PMS
Menopause/Hot Flashes
Posture Issues
Leg and Foot Pain
Muscle Strain
Pediatric Chiropractic Care
Pinched Nerves
Bursitis
Bulged/Slipped/Herniated Discs
Scoliosis
Stress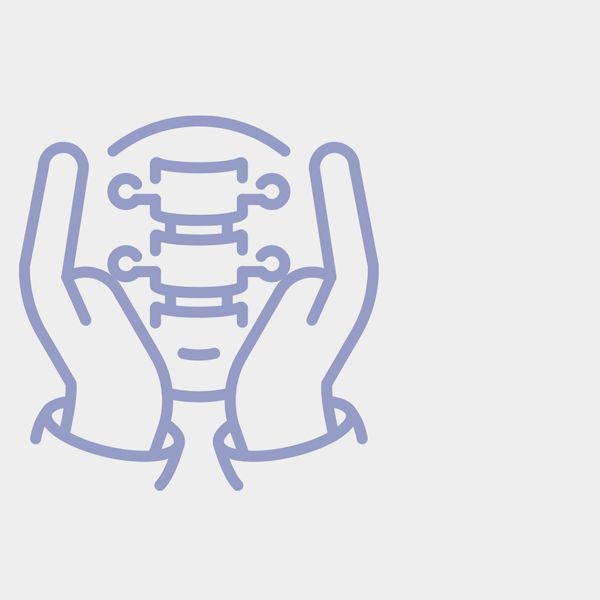 FIVE REASONS PEOPLE CONSULT OUR PRACTICE
There are many ways in which an experienced chiropractor can help promote a healthier body and quality of life. While there are so many more reasons to seek chiropractic care, these are the five main reasons we've identified. Which one will prompt you to take action?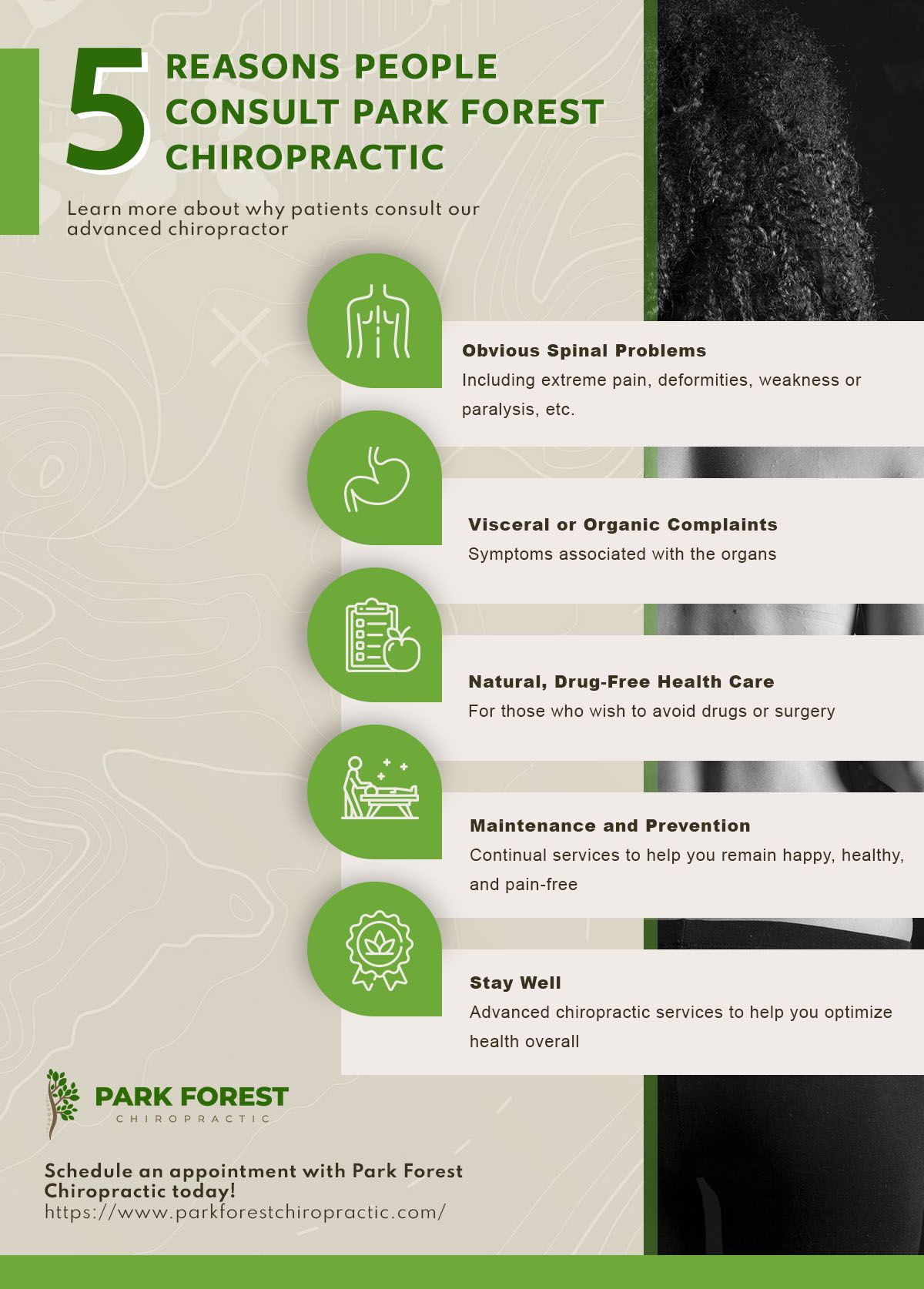 1. Obvious Spinal Problem
Most people associate chiropractic care with headaches, neck and back problems. Our interest in the spine is because it houses the nervous system that carries vital communications between your brain and your body.
2. Visceral or Organic Complaints
Some consult our chiropractors for "non-back" health problems. If the patient has subluxations, chiropractic care may be helpful. And while formal research is limited, we've had personal experiences with those suffering from bedwetting, asthma, colic and even stomach problems.
3. Natural, Drug-Free Health Care
Those who wish to avoid drugs or surgery will often visit our chiropractors first. Chiropractic care is a safe, natural approach to better health.
4. Maintenance and Prevention
If you've had chiropractic care elsewhere, you already know the value of ongoing chiropractic care. We'd be honored to be your chiropractor.
5. Stay Well
We experience life through our nervous system. Those who want to optimize their health, be all that they can be and perform at their best, should seek experience chiropractic treatment.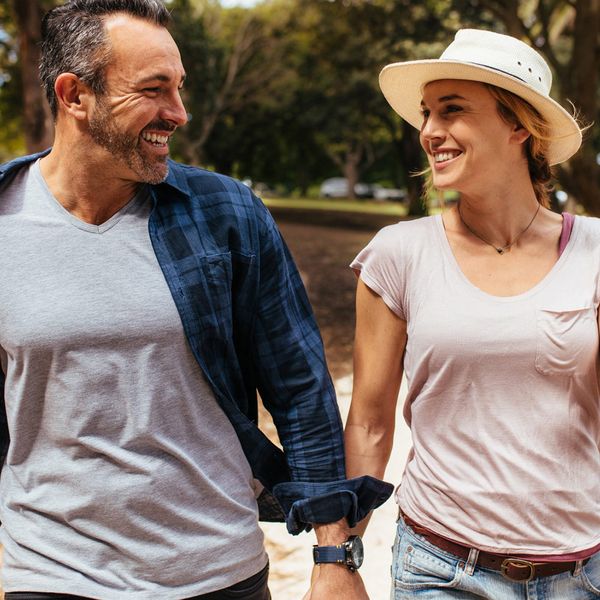 CONTACT OUR PARK FOREST CHIROPRACTOR TODAY!
Park Forest Chiropractic is proud to be your Top Rated Local® chiropractor here in the Chicago southland area. Our local chiropractors provide a wealth of experience, knowledge and education in order to offer complete chiropractic care to our patients. We are dedicated to your wellness objectives and overall health, so contact us today and schedule a consultation!
Chiropractic care is a holistic approach to health, which focuses not just on localized symptoms, but considers a "whole-body" approach to healing.
5 Reasons People Consult Our Practice: Obvious spinal problems, visceral or organic complaints, natural and drug-free healthcare, maintenance and prevention and to stay well.
Don't leave your pain untreated for another day. If chiropractic care sounds like a good fit, we encourage you to contact us to get started!